Data Center Services
Extensive Conceptual Design Experience With Construction and IT Specialization
Clients choose CRSC because they trust in our service and expertise to provide the right solution for their IT infrastructure.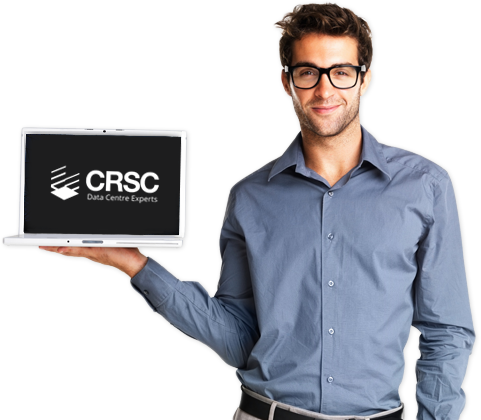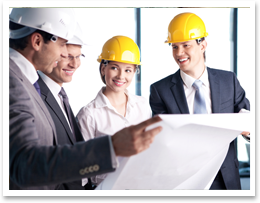 Bridging The Gap Between IT & Facility Departments
For more than 25 years, we have bridged the gap between IT and Facilities departments. With a thorough understanding of the objectives and goals for each department, we are capable of determining solutions to meet the needs of each while respecting corporate objectives. This is complimented with open communication and proper project management throughout the project.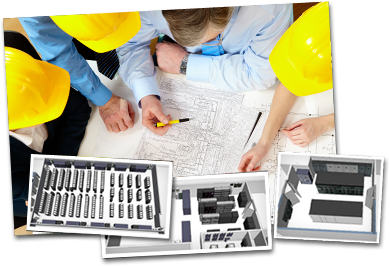 CRSC Has Designed and Built More Than 300 Mission Critical Facilities
Our solutions are customized for each individual client. You can depend on our consultants for:
New and retrofit data centres and mission critical facilities
Facility expansion
Electrical or mechanical upgrades
Equipment selection, installation, & commissioning
Security & fire system upgrades
From designing and building a world-class, 50,000 sq. ft., Tier 3 data centre (we've done that in 100 days), to finding the best cooling solution for that hard-working computer room in your heritage building, CRSC has the expertise and experience to meet any IT infrastructure challenge. Whether you're just starting out or have an underperforming data room in need of an upgrade, CRSC will work with you to conceptually design, build or repair the infrastructure—heating, cooling, power, security—to ensure maximum performance of your IT system.
CRSC – 25 years of successfully navigating mission critical business
We take complicated things and help make them simple for you
Site Audit
A site audit provides visibility into the architectural, mechanical, electrical, and structural integrity of your data centre, and is necessary before any significant upgrade or update is performed. The results of a site audit can be used for benchmarking, GAP analysis, equipment and room design, power and cooling options, etc.
Strategic Planning
The lifecycle of a data centre should be 20+ years, and therefore the design should be strategic to factor in longevity and scalability. The strategic plan encompasses existing IT requirements and future plans and goals – including corporate objectives. The data centre site can then be designed based on the existing and future capacity, equipment can be selected to meet and grow with your business, and any environmental or industry certifications can be sought accordingly.
Commissioning
Commissioning begins at the commencement of the project – before any design has been created – and continues throughout every stage. All testing, including acceptance and commissioning, should be incorporated during the design as this is important to
deliver a robust solution.
Tier Verification

There are many industry recognized standards that data centre owners strive to obtain, and the Uptime Institute Tier certification is the most recognized globally. In the early stages of the conceptual process, any Tier goals must be identified, as each Tier is reflected by specific architectural, electrical, or equipment requirements. Tier verification is consistent throughout the entire data centre design process, and it is important to partner with an organization experienced in this process.
LEED Verification
Data centres are known for their exuberant use of energy and therefore are often assumed to be detrimental to the environment. Planning and designing a data centre with Leadership in Energy and Environmental Design (LEED) certification as a goal can result in long term financial savings while improving your carbon footprint.
Equipment Selection
Determining the right equipment is an important part of the design and build process. It is important to select equipment that will suit your existing requirements and grow with your business. Robust and efficient equipment which is properly maintained can extend the lifecycle, and provide you with reliable power, cooling, monitoring, security, and fire detection and suppression.
Project Management & Site Supervision
Building an IT structure is unlike other construction projects and requires specific knowledge and experience to ensure protocols and procedures are properly drafted and followed to minimize any chance of downtime, and recognize any issues which may delay the project or increase the budget.
Design
The design process will reflect the results of the site audit and strategic plan, and will incorporate commissioning, Tier and LEED goals. The equipment will be specified and you will begin to see a layout of your data centre. If applicable, the tendering process for trades and equipment will commence during this phase.
Training
Once the equipment is installed, qualified technicians perform training for your personnel on general operating procedures, trouble shooting, and basic maintenance. Proper understanding of the operations of your equipment is important in identifying issues before your data centre is impacted, and in adherence to manufacturer's recommendations which may affect your warranty.
Maintenance and Operational Directive
Proactive preventative maintenance is important for the proper function of your equipment and will identify potential risks before they impact your data centre. Inspections should be performed by trained and qualified technicians to ensure maintenance is in accordance with the manufacturer's guidelines and recommendations.
Monitoring
Monitoring your data centre is an increasingly important initiative to ensure the efficiency and uptime of your data centre. Your monitoring program should provide you with the real-time temperature and humidity levels, PUE and DCiE readings, and alarm tracking. If you have multiple data centres are different locations, your monitoring system should be configured to provide you with complete visibility in to all of your sites – seamlessly.
Consulting
Our consulting services are available for a range of data centre upgrade projects. From equipment upgrades to a complete data centre retrofit, we will provide recommendations and oversight to ensure a successful project.
Benchmarking & GAP Analysis
Benchmarking and GAP analysis are important for ensuring you have sufficient space, power, and cooling to meet the long term goals and objectives of your company. Our professionals will work with you to develop your IT strategy and determine the right solution and plan to allow your data centre to grow with your business.