Your business relies on advanced technology to stay ahead of the competition. From cloud computing to mobile systems and virtualization, data centers Toronto have evolved to become powerful facilities that must be properly designed to meet the needs of its users. Issues like high speed connectivity, power failure prevention and cooling need to be taken into account when designing data centers. With CRSC, you can be rest assured that we will design a mission critical facility that meets all your business needs.
We develop data center projects with an aim to reduce costs, increase efficiency and enhance capacity. Our tier I, tier II and tier III Uptime accredited data centers will help you to minimize risks and maximize operating efficiency. We do pre-testing to ensure every critical element in the IT infrastructure selected complies to Uptime's strict standards and best practices.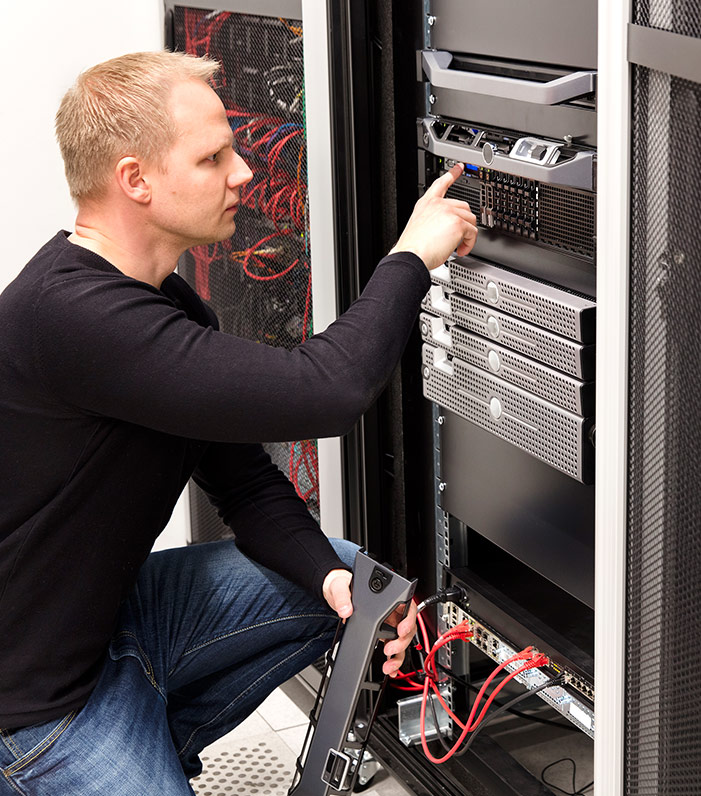 Data Center Evaluation And Selection
CRSC has a site and facility selection team with extensive experience to review your business needs and find a data center that works for you. We will sit down with all the decision makers in your organization to define the scope of the project and come up with suitable budgets and plans. After this preliminary meeting, we will provide a report of our findings and all the recommendations on how to take the next steps to build a secure and reliable facility for you.
Data Center Design And Build Services
CRSC offers a team of data center architects who will utilize a customized approach to designing a data center for every client. We take into account factors such as the room layout, power and cooling systems as well as cabling requirements when designing a data center for a facility. We will first work to better understand your business needs and then present options for a facility that fulfills all of your data center requirements. We promise to take into account all environmental details and help you to balance the cost, performance, energy efficiency and redundancy of data centers Ottawa.
Highly Skilled Staff
The certified staff at CRSC are knowledgeable about the latest data center designs and technologies. They understand the best practices and will utilize illustrative tools to guide you on the different design options for your data center. Our technicians can tailor your data center to meet the unique requirements presented by your business. During the construction phase, we utilize industry-leading products to ensure longevity and efficiency of the systems. CRSC can also work with your preferred manufacturer to install components that you desire.       `
Data Center Migrations
Organizations continue to seek ways to improve efficiency in their data center facilities. Sometimes data center migration or relocation can help produce substantial savings in terms of energy bills or create opportunities to consolidate systems and maximize output. There are organizations who choose to migrate data centers due to IT changes or security concerns that create risks which may limit them from achieving their goals. Our proven data center design and build processes will allow you to migrate quickly into new space and improve efficiency. We understand the risks and impacts of data center relocation. We utilize our skill and experience to mitigate these risks along with unique tools to ensure a successful migration project from the beginning to the end.

Professional Services
Partner with experienced consultants to help you achieve your strategic goals.

Equipment
Robust, quality equipment solutions to meet your power, cooling and monitoring needs.
Maintenance Services
Superior maintenance services performed by trained technicians.

Construction Management
More than 300 mission critical infrastructures designed and built across Canada.
Facility Management
Mission critical facilities management by industry experts.
How Can We Help You?